Synopsis
A long time ago in a distant fairytale countryside, a young girl leads her little brother into a dark wood in desperate search of food and work, only to stumble upon a nexus of terrifying evil.
Film Credits
Producer:
Brian Kavanaugh-Jones
Fred Berger
Starring:
Jessica De Gouw
Sophia Lillis
Samuel Leakey
Charles Babalola
Ian Kenny
Alice Krige
Abdul Alshareef
More Information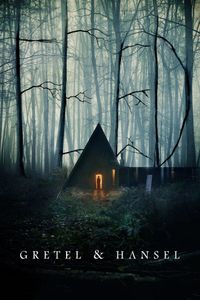 Rating:
15
Suitable only for 15 years and over
No one younger than 15 may see a 15 film in a cinema. No one younger than 15 may rent or buy a 15 rated video work.
Country:
Ireland, Canada, United States, South Africa
Genres:
Horror
SciFi/Fantasy
Suspense/Thriller