Synopsis
A long time ago in a distant fairytale countryside, a young girl leads her little brother into a dark wood in desperate search of food and work, only to stumble upon a nexus of terrifying evil.
Film Credits
Producer:
Brian Kavanaugh-Jones
Fred Berger
Starring:
Jessica De Gouw
Sophia Lillis
Samuel Leakey
Charles Babalola
Ian Kenny
Alice Krige
Abdul Alshareef
More Information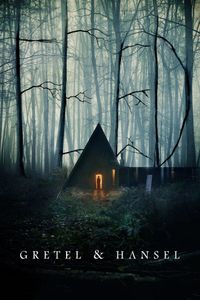 Rating:
16
16 jaar
Hoewel pubers vanaf een jaar of 14 beter het verschil tussen goed en slecht begrijpen, betekent dat niet dat zij alle programma's en films zonder problemen kunnen volgen. Kijkwijzer ontwikkelde daarom de leeftijdscategorie voor jongeren van 16 jaar.
Country:
Ireland, Canada, United States, South Africa
Genres:
Horror
SciFi/Fantasy
Suspense/Thriller